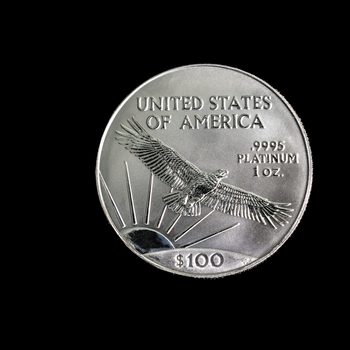 American Platinum Eagle Bullion coins are a great way to invest and expand your investment portfolio with precious metals. Originally issued in 1997, platinum American Eagles are America's first and only official platinum bullion coin to date. Authorized by congress and guaranteed by the United States government for their content, weight, and .9995 purity. The 1-ounce platinum coin displays the highest face value ever to appear on a U.S. coin.
American Platinum Eagles are available in 1, 1 /2, 1 /4, and 1/10 tr oz.
Investors and collectors alike depend on Silver Bay Coins, located in Melbourne, Florida, when its time to sell platinum bullion coins. When you decide to sell your valuables, transparency is a must. We pride ourselves in offered discreet and professional evaluations of your items.