Platinum - Platinum Koala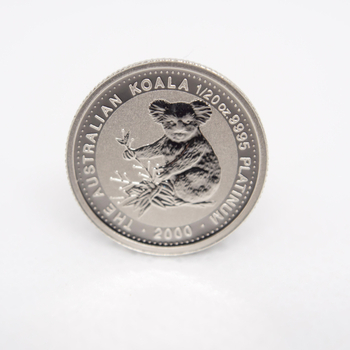 The Platinum Koala is an Australian platinum bullion coin minted between 1988 and 2000 by the Perth Mint. This coin was approved for minting by the Australian government on June 18th 1987. The front features the Queen of Australia (Elizabeth II) and the back side features a koala.
Platinum Koala bullion coins are available in:
• 1/20 oz.
• 1/10 oz.
• 1/ 4 oz.
• 1/ 2 oz.
• 1 oz.
• 2 oz.
• 10 oz.
• 1 kg.
When its time to sell your Platinum Koala bullion coins, choose Silver Bay Coins, located in Melbourne, Florida. Our evaluations are transparent, up to date and professional. If you have any questions give us a call today or fill out our contact form here.
---
Other Platinum Items