Silver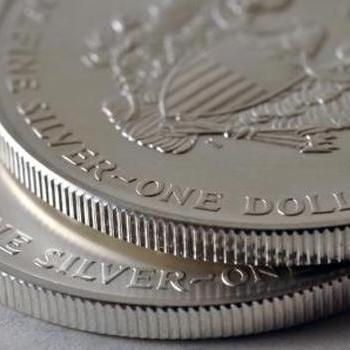 There are many reasons that make investing in silver a unique strategy. First, unlike gold which is used sparingly as a consumable, silver is widely used in almost every industry, in everything from plasma TVs and displays, to batteries and almost anything else you can imagine.

While many banks hold gold as a reserve asset, there are very few stockpiles of silver, and the world supply is running ever shorter.

We offer and purchase many types of silver coin and bullion including: Canadian Maple Leafs, American Eagles, Austrian Philharmonics, U.S. 90% silver coin (dimes, quarters, halves), silver dollars, 1 oz, 5 oz, 10 oz and 100 oz silver bars.
---
View Our Silver Items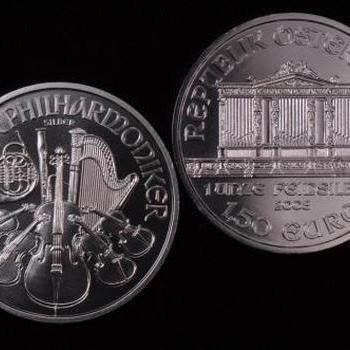 The Vienna Philharmonic coin is struck in .9999 fine pure silver. It is used as an investment product (bullion coin), although it inevitably ends up in private collections. A design of musical instruments representing the Vienna Philharmonic Orchestra, as well as the text Wiener Philharmoniker ("Vienna Philharmonic"), can be seen on the reverse of the coin.

The subject of the obverse is the great organ in the Golden Hall in Vienna's Musikverein, the concert hall of the Vienna Philharmonic Orchestra. The face value in euros, the weight, purity and year of issue are also inscribed on this side of the coin.

Avaliable in 1 Troy oz. only.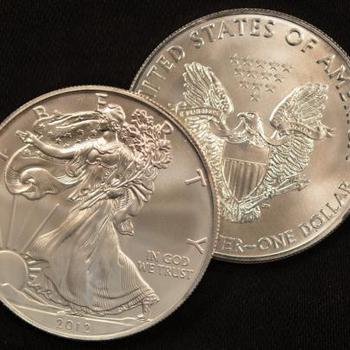 Since the American Silver Eagle was first minted in 1986, it is the #1 choice of silver collectors and investors in America. And why not? It has a great classic design taken from the 1916 Walking Liberty half dollar. The Silver Eagle is 1 Troy oz. of .999+ fine silver .... and is a legal tender coin with a face value of $1.

Avaliable as singles, in mint tubes of 20, and mint " Monster " boxes of 500.

Strategic note ......... These will be a great choice for future bartering.

* American Silver Eagles are SALES TAX EXEMPT.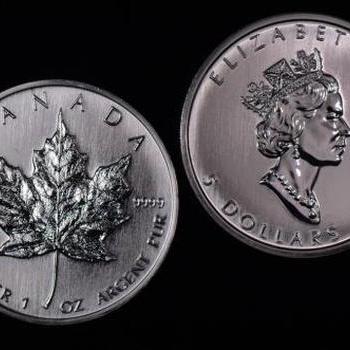 The Royal Canadian Mint's bullion products are universal symbols of innovation, ingenuity and excellence. At the heart of their distinctive line of bullion products is their collection of Maple Leaf bullion coins in gold, silver, platinum and palladium - all guaranteed by the Government of Canada for weight and purity.

Encouraged by the success of the Gold Maple Leaf, the Mint introduced Silver Maple Leaf Coins in 1988. The Silver Maple Leaf is minted with one troy ounce of 9999 fine silver. The coin has a face value of $5, the highest face value of any comparable silver bullion coin.

Avaliable in 1 Troy oz. only.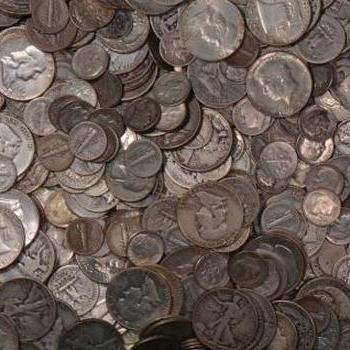 American Dimes, Quarters & Half dollars minted 1964 and OLDER were minted with 90% silver ... 10% copper. Also know as "junk" silver, this is the most widely held form of silver with investors. Easy to count. Avaliable in as little as 1 Dime! Each $1 face containes .723 troy ozs of silver.

Strategic note.......... Also a top choice for future barter.... along with the Silver Eagle.
We are already seeing stores posting prices in "regular" money as well as 90% !

Trivia ..... Gasoline in 1964 was 20 cents a gallon ... and today, it is still 20 cents a gallon!!

* American 90% Silver coin is SALES TAX EXEMPT.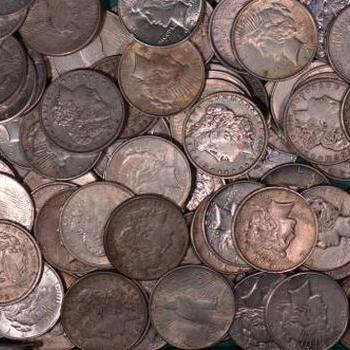 Oh if these could only tell us their stories. How many bar tops? How many poker games?
Was it used to pay a railroad worker or perhaps a miner at the Comstock? Minted from 1878 to 1935, with many breaks along the way, Morgan & Peace dollars were the coins our grandparents put away whenever they could. Minted of 90% silver and 10% copper .... each coin has .7734 troy ozs of silver.

* American Silver Dollars are SALES TAX EXEMPT.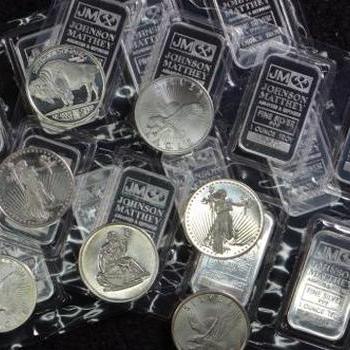 Every 1 troy oz. Silver piece is made of .999 Fine Silver. Avaliable as a round or a rectangle, these PURE Silver 1 tr.oz. bars are an affordable way to put away some of the "good" stuff.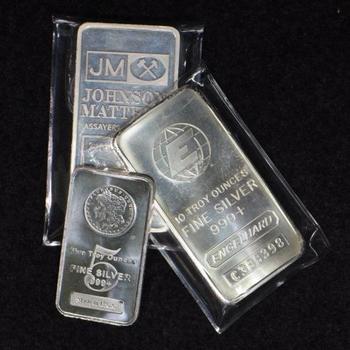 5 & 10 tr.oz. bars. Neat. Compact. Great for the safe or S.D. box.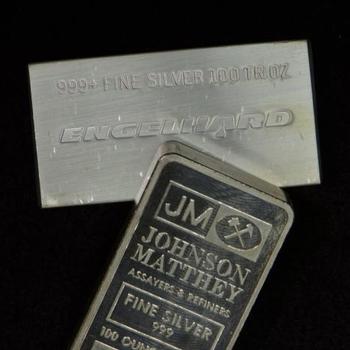 You just can't help but smile when you hold one of these bricks. 100 tr.oz. bars are a very economical and compact way to purchase silver. The 100 tr.oz. bar is the largest bar we recommend. They make great door stops ..... and by the pair, great book ends!

* 100 tr.oz. Silver bars are SALES TAX EXEMPT.